Custom-designed T-shirts have been gaining popularity with an increase in their demand every day. They're loved both by individuals as well as groups and corporate organizations.
Over the years, T-shirt printing technology has become sophisticated and easy to use. Today it's possible to order your custom-designed T-shirt from an online T-shirt designing studio or even do it yourself. To order your personalized T-shirt, click here and then provide the text and design you want to be put on the T-shirt. Once you're done designing, you can choose the color, size, and quantity.
You may be wondering what the excitement is all about regarding custom-designed T-shirts. Below are some reasons why:
Unique Look
A custom-designed T-shirt provides a personalized unique look. The probability of meeting someone wearing the same design as yours is low to none. Wearing a custom-designed T-shirt will make you stand out from the crowd either as an individual or a group.
You can create a fashion statement by including a custom-designed T-shirt in your look. The secret is knowing how to incorporate it well. This could even land you an endorsement by people who are interested in your aesthetic.
Pique Interest
Apart from standing out from the crowd, wearing a good quality custom-designed T-shirt will pique people's interest especially those with 'a good eye.' Some may be curious enough to inquire what inspired your design, while others may be inspired to get a T-shirt exactly like yours. You might even become the trendsetter in your town.
Promote A Good Cause Or Brand
There's no better way of promoting a good cause or brand than by wearing custom-designed T-shirts. If it's for a cause like a fundraiser or charity, all you need to do is have an attractive design printed on the T-shirt captioned with a clear message relating to the cause. That'll be a good way to create awareness and get people to participate.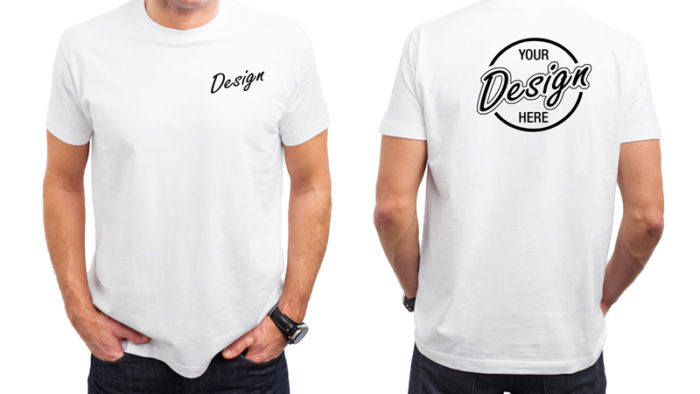 Wearing a custom-designed T-shirt will be a good marketing tool for your brand. You'll be like a walking billboard. Custom-designed T-shirts for brands tend to instill trust and confidence in customers. It shows professionalism and boosts employees' confidence. Moreover, wearing custom-designed T-shirts in the workplace creates unity and comradery among employees.
Acts As A Conversation Starter
A good quality t-shirt with an attractive design will pull people to you, especially at public gatherings or events. You'll be amazed at the number of people commenting on your T-shirt and thereby starting conversations. The conversations may lead to business deals or lasting friendships.
Platform Of Expressing Yourself
Wearing custom-designed T-shirts will allow you to express your feelings and thoughts. Your personality will be captured in the design. It'll be a way to show the world your capabilities and creativity through designing and other forms of art.
Your work printed on the T-shirts has the potential to open doors for you, especially if you capture the interest of the right people. Wearing T-shirts with your original designs has the potential of reaching a wider audience.
Commemorating Occasions
Custom-designed T-shirts are worn to commemorate occasions such as corporate events, reunions, charity, fundraisers, or even birthdays. Custom-designed T-shirts will make your event memorable and create a sense of unity.
There are a couple of times when you've gone to an event and felt alone or even out of place. Wearing a custom-designed T-shirt in such instances will give you a sense of belongingness.
Creates A Lasting Impression
It goes without a saying that the clothes we wear are a form of our identity, but a printed custom-designed T-shirt makes it even more personal. Graphic information stays longer in people's minds, therefore, making it hard for the people you meet to easily forget you.
To leave a lasting impression on people's memories, printing words instead of images could do the trick. Word has it that most small businesses and projects have grown by creating awareness through custom-made printed T-shirts.
Conclusion
Good and unique artwork, catchy but respectful phrases, good quality print, and T-shirt material are what make a printed T-shirt attractive and desirable. You could have the best words or image on your T-shirt but, if it's bad quality, the only thing you'll get is uncomfortable stares and remarks. To get value for your money, have your individual or group T-shirts printed by professionals and if you're doing it yourself, invest in good quality tools and equipment.