Some artists' messages were particularly strong; here's what made their outfits great.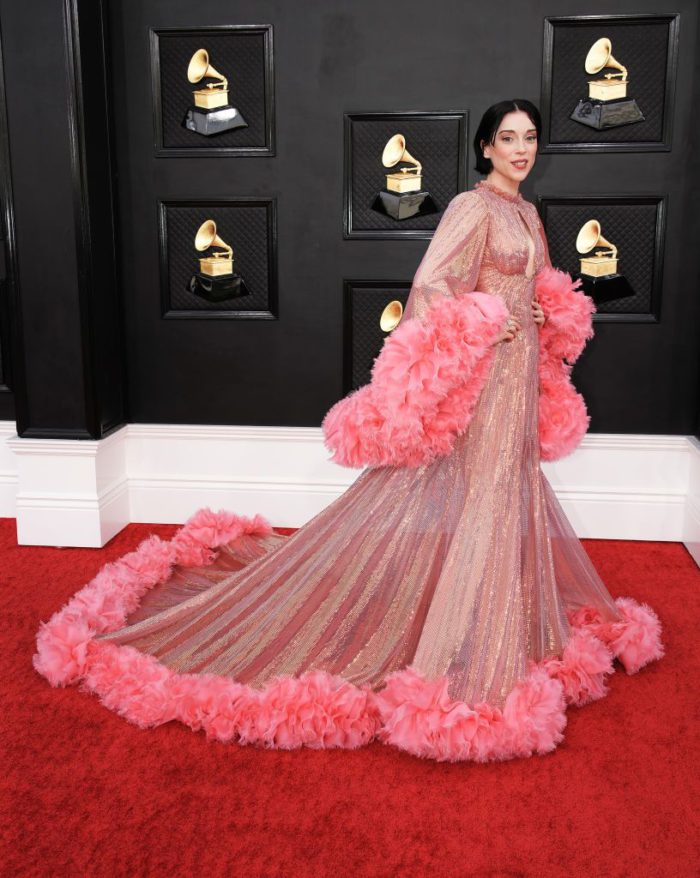 St. Vincent's music has spent the past five years or so descending into greater and greater bizarre fabulosity, and in the process has become a true muse to a number of designers. Among them is Gucci's Alessandro Michele. The singer wore a wild dress from the Love Parade collection (technically Spring 2022), which was shown on Hollywood Boulevard. St. Vincent's dress, with sequins and ruffles and billowing sleeves, conjures the camp and demented romance of bygone glamorama.
Donatella Versace in Versace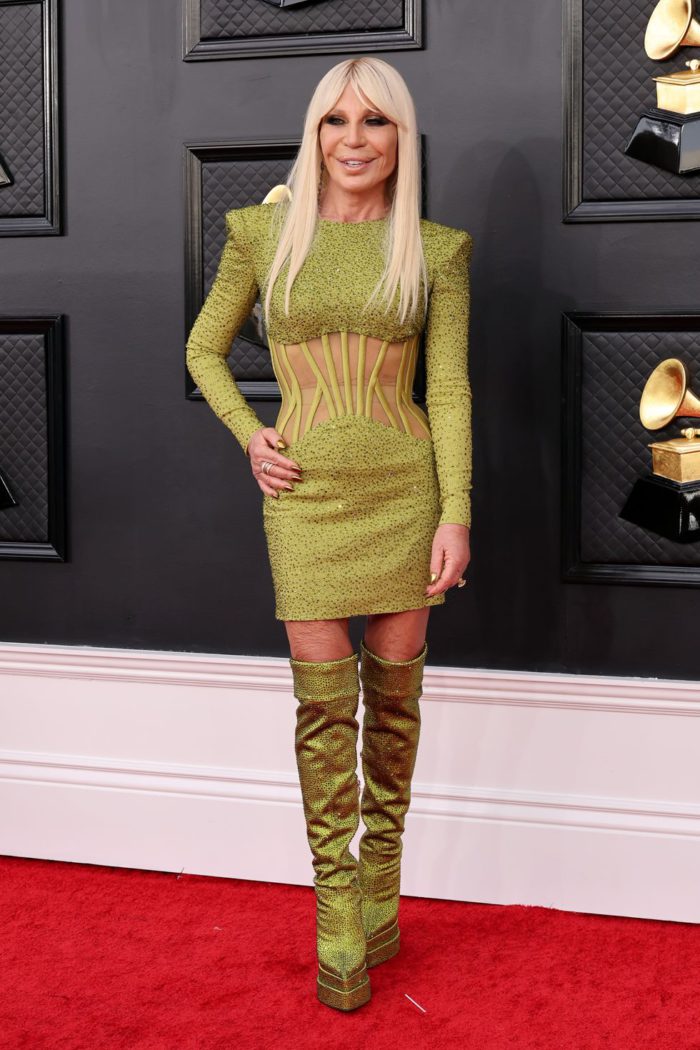 Donatella Versace and her late brother Gianni basically invented the fashion fiction of music, dressing singers and songwriters, and performers more than a decade before the synergy clicked for anyone else. So of course Donatella looks amazing, in her green cage mini dress and Gogo boots. Camp, sexy, wild, confident, even a little arrogant, in a hot way.
Megan Thee Stallion in Roberto Cavalli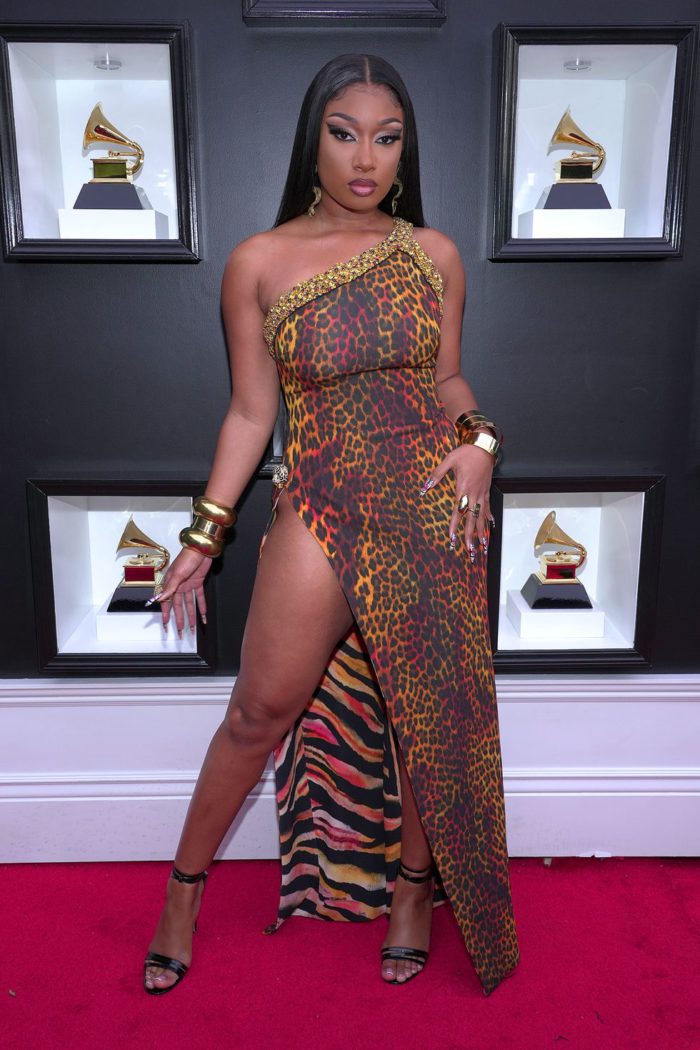 Megan Thee Stallion. It's hard to find words?! This dress fits perfectly, the prints tell a great story, and her hair and makeup are breathtaking. She looks happy and confident and it shines through.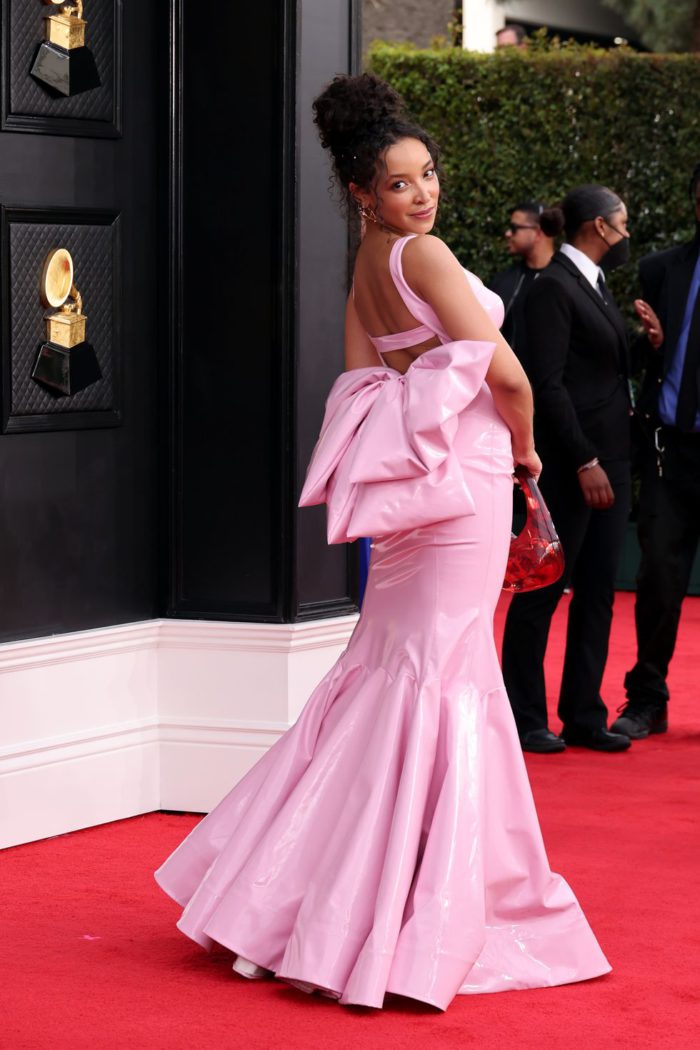 If you thought you were sick of pink, allow us to introduce you to Tinashe's dress. It's not millennial pink, not hot pink, not Pepto pink…. It's milky, freaky, and fun pink. The attitude of the tone is underscored by the big weird bow and the plasticine fabric. You can tell when someone is having a blast in a dress, you know?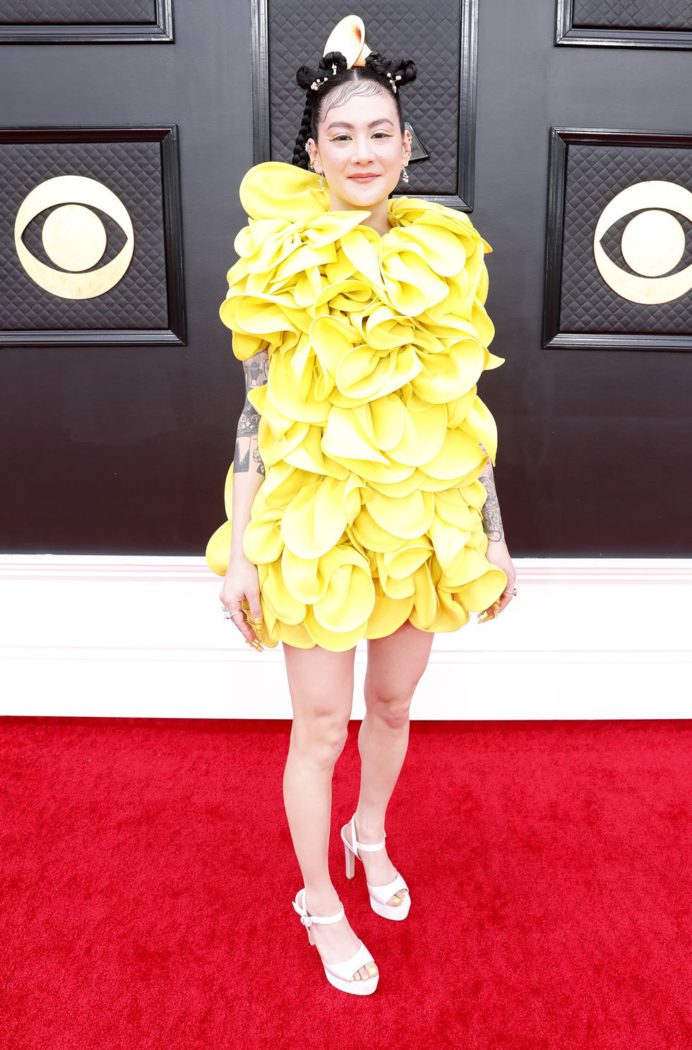 A musician's remit is to resist the boring, the cliche. Michelle Zauner, of Japanese Breakfast, does exactly that in this glorious cocktail frock—and it really is a frock—made up of layers and layers of buttercup yellow discs. It's festive and personal; you can tell she's dressing for no one but herself—but that self has a lot of taste.
Hailey Bieber in Saint Laurent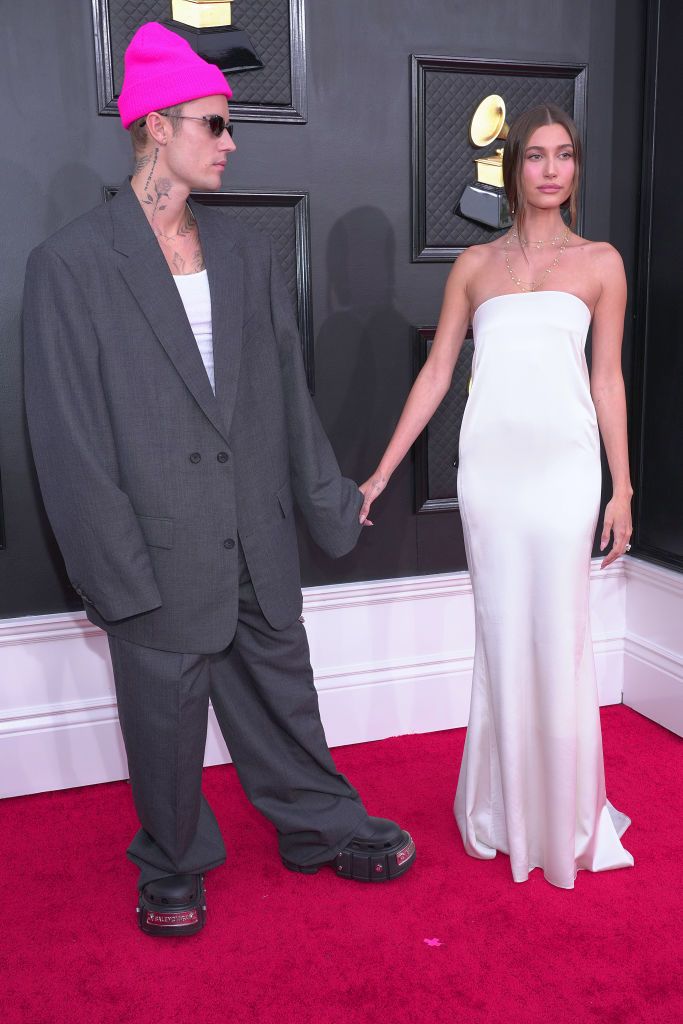 In a way, music videos and music awards shows of the late '90s and early 2000s set the tone for the fashion of the current moment. You can see that effect with Justin and Hailey Bieber. He's in Balenciaga, she's in Saint Laurent, but he looks like a Tumblr reblog of Josh Hartnett at his moody hunkiest and she looks like Carolyn Bessette on JFK Jr.'s arm. Maybe it's indulgent (of us, ha!), but they look so glamorous, so oozy and chic, and most of all like confident people with an artistic sensibility. The references almost don't matter.
Dua Lipa in Versace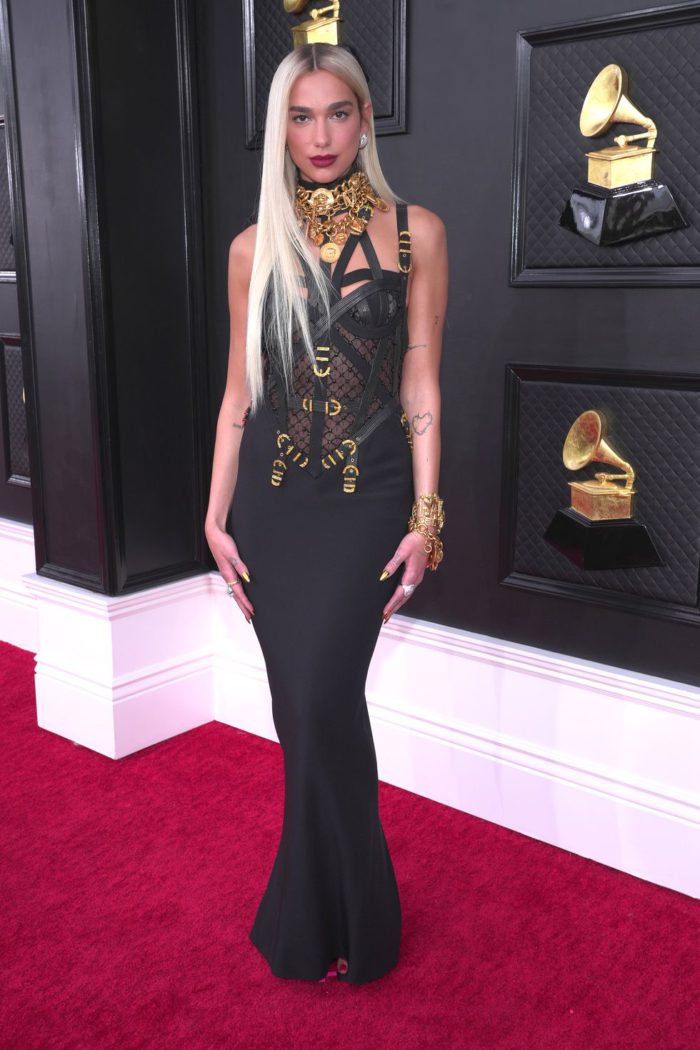 Like the Biebers, Dua Lipa is channeling past music glory, except hers is a genuine article: a Fall 1992 Versace dress. Her needle-straight, bleachy hair is a signature Versace look—sleek, goddess-like, and android-ish—and the dress fits just as Lord Gianni intended. As much as it is meant to remind us of something from 30 years ago, it really underscores how timeless Versace's wild, provocative creations were.