Congrats to Reggie Bush and Lilit Avagyan!
The two, who share a 1-year-old daughter, Briseis, tied the knot at a wedding ceremony at the Grand Del Mar hotel in San Diego on Saturday, July 12.
Avagyan, a 26-year-old Los Angeles-based dancer and choreographer, wore a cleavage-baring, mermaid-style gown with a sweetheart neckline, exposed back aligned with gorgeous beading and flower accents and a long, flowy tulle skirt. The 29-year-old Detroit Lions running back wore a black and white tux with a bow tie.
Bush had previously dated Kim Kardashian, on-and-off, from 2007 to 2010. Her stepbrother, Brody Jenner, attended Bush and Avagyan's wedding with his girlfriend, Kaitlynn Carter. Jenner shared a photo of the two with the bride and groom on his Instagram page, as well as more pics of himself with his girl.
"Congrats @reggiebush !!! #bushwedding," he said. Detroit Lions tight end Joseph Fauria shared on his Twitter page a photo of the bride and groom dancing.
"So happy for these two!" he said.
Sam Martin, also a player in the NFL team, posted on his Instagram picture of himself and another guest with Bush and Avagyan. "To two of the most genuine and kind people I know," he said. "Congrats @reggiebush and Lilit. #powercouple"
NFL player Donté Stallworth shared his own photos of the bride and groom at the hotel, adding, "My dawg jumped the broom today! #CONGRATS@reggiebush!!" He also posted a pic of himself with his dancing partner, who is none other than Dancing With the Stars pro Cheryl Burke!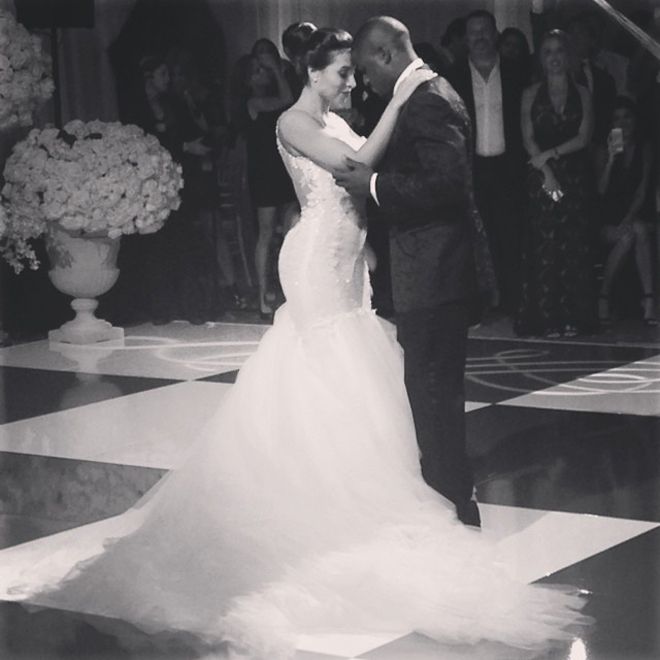 "I got (much needed) dancing lessons from this gorgeous and amazingly talented being last night," he said. "Thanks for not laughing and encouraging me@cherylburke #BushWedding #MeetTheBushs"
Kim Kardashian for three years before they split in 2010. He began dating the model and dancer Avagyan, who is also Armenian, in 2011, and later welcomed daughter Breseis.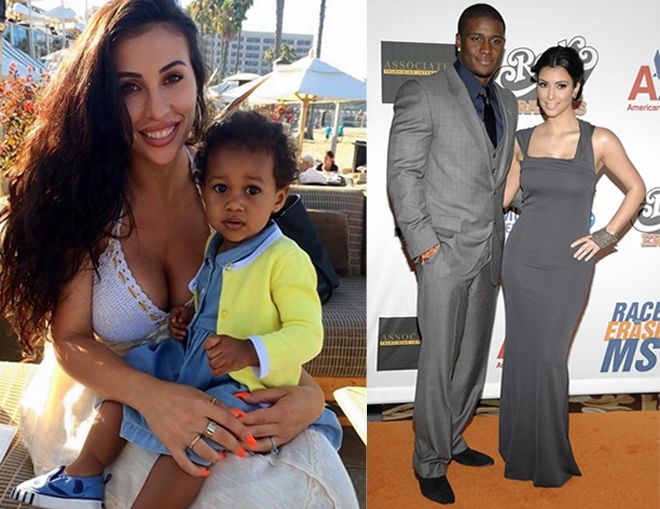 It was reported days before Kardashian's wedding that Jenner was skipping out on the Italian celebration because his girlfriend, whom he's been dating for several months, was not invited.