According to the details, Prince William has been caught "flirting" with an older woman during his tour of Scotland. When the Duke was seen speaking with Betty, a resident of the Queens Bay Lodge, a care home in Edinburgh.
The cheeky exchange was captured on camera and shared on the official Instagram page for the Duke and Duchess of Cambridge, who will be reunited in Scotland later today.
"Could you stop flirting with my residents," William was told by a woman off-camera, presumably the head of the facility.
Also Read: Prince William 'confided' in these senior royals before Kate Middleton split
"Sorry," William responded, laughing while his face appeared to blush by the comment.
"I'm trying not to, I'm not sure who's flirting more," he added, squirming in his seat.
The moment was met with laughter from the duke, Betty, and those seated near the group as they were having ice cream.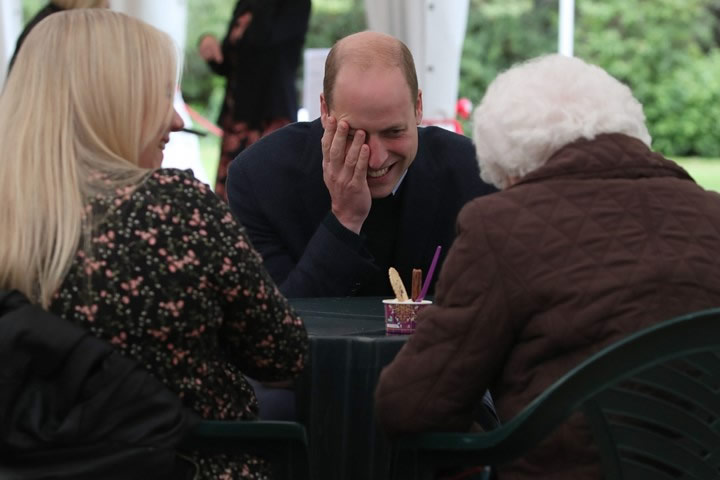 Prince William is in Scotland until Friday. He will be joined by the duchess later today. The Duke and Duchess of Cambridge will carry out a series of engagements in Edinburgh and Fife, in addition to embarking on their first official joint trip to Orkney.
Prince William and Kate will host several events during the week to thank individuals that have gone above and beyond to support their communities over the last year including NHS staff, frontline workers, emergency responders, volunteers, and the military.
One of the highlights of the visit will see Prince William and Kate take a trip down memory lane and return to St Andrews University, where they met nearly 20 years ago.