The Canada born sensation Justin Bieber, 20, has been linked with model Yovanna Ventura ever since Justin posted a picture of her on Instagram and has been seen to have gotten over with the Selena Gomez venture.
The soon to be super model, Yavanna has been seen around together the talented singer, songwriter and actor since then, but Justin has laughed off claims that he's dating anyone, insisting that anyone he's seen with will be called his girlfriend. Well, it seems that Justin has got no issue being seen on Instagram flirting with the beauty who so frequently has called justin her "amigo" which means friend in Spanish.
On May 24, Justin posted a pic of Yovanna in a beautiful and sexy gown with the caption, "I see you in that Dolce Dress. Glad u had fun. 🙂" to which the 18 year old fashion celebrity had replied quite amicably.
Rumors have it that "That day, Justin was at the wedding of Adam Braun, he's the brother of Justin's manager, Scooter Braun, and Justin and Adam frequently work together with Adam's charity, Pencils Of Promise". It is suspected that "Yovanna might have been at the wedding as Justin's date".
Yovanna replied to Justin's photo with one of her own posts and clipped up a picture of Justin looking fine-looking in the suit he wore at the amfAR gala in Cannes with the caption, "#mcm looking great in that suit," and an emoji of an a-OK sign. For those who don't know, "#MCM is the hashtag for Man Crush Monday".
The celebrity gossip has gone viral throughout the internet with claims that Justin might be shooting up another celebrity fling with the ever beautiful and young celebrity model Yovanna Ventura. Although Bieber didn't attend Ventura's prom night at the Miami Senior High School, according to NBC Miami, there was a ton of noise that he was going to show up, with a rumor at the school explaining that he "approved to attend" the event.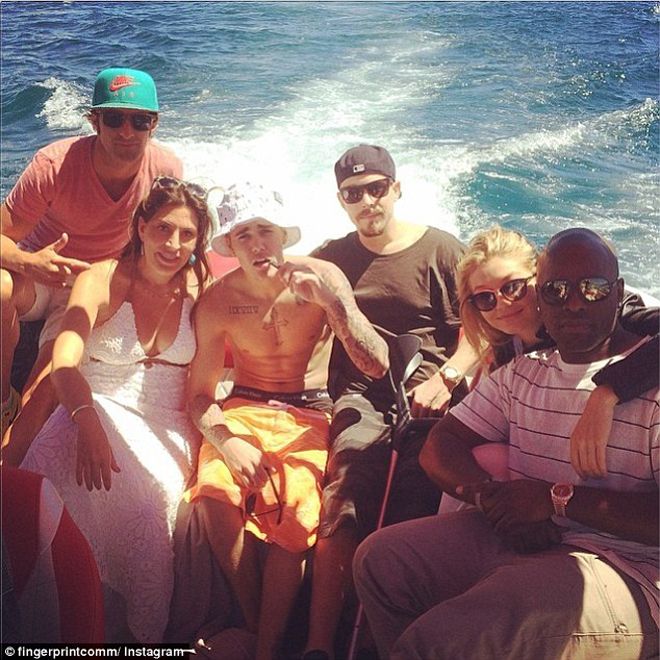 But that's not it, Bieber was also spotted hanging out with Cody Simpson's ex, model Gigi Hadid this weekend, hanging out off the coast of Monaco on a yacht with her and a group of friends. It seems that the young heartthrob is having the time of his life hanging around pretty ladies like such.
"Daytime fun with @justinbieber @gigihadid and friends on the @amberloungeltd yacht to watch the #f1 race in #monaco," Media captioned the photo, which showed a shirtless Bieber, Hadid and a group posing together.